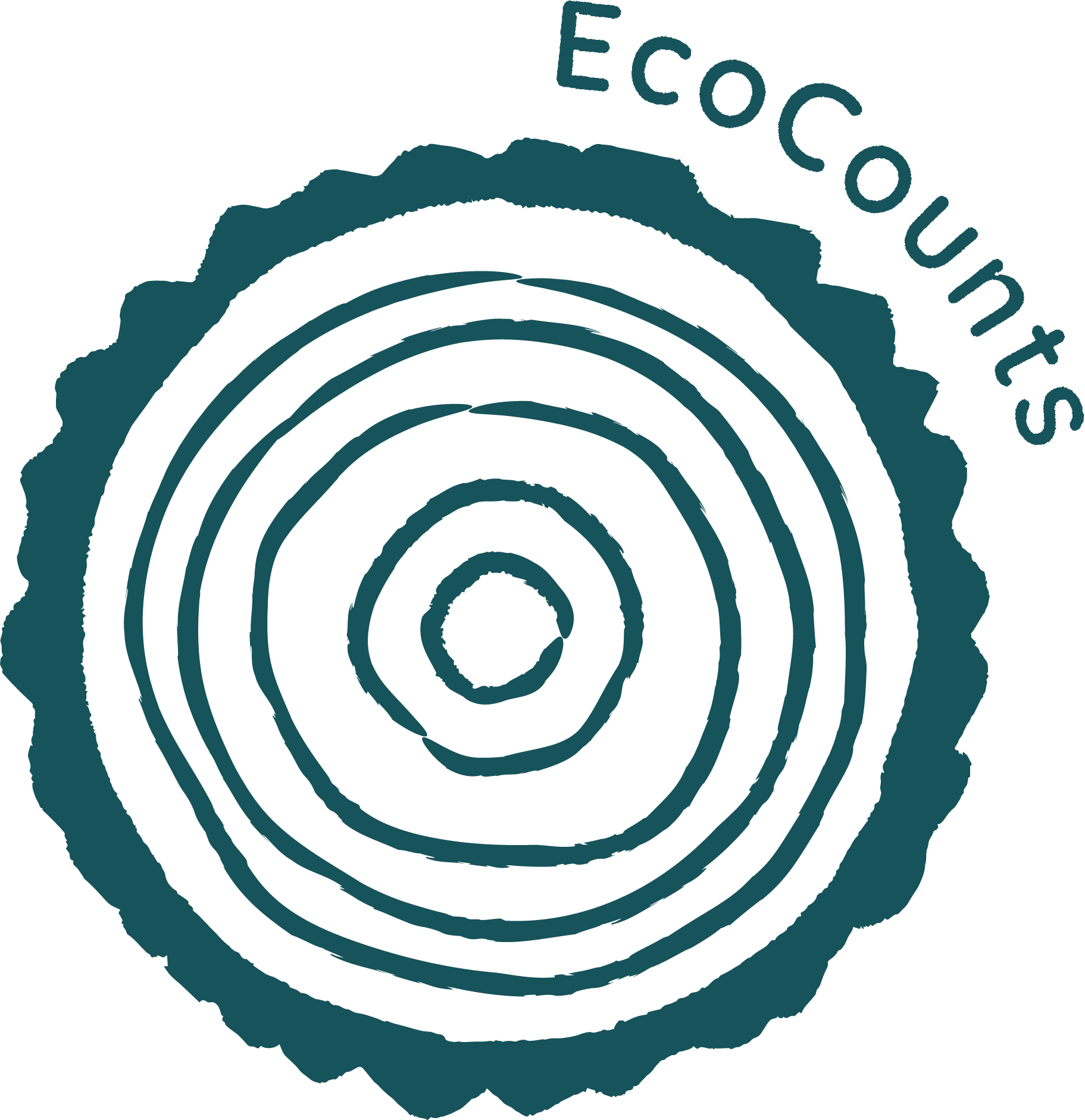 Join your local EcoCounts group
Meet and collaborate with other engaged people to share experience and knowledge on becoming sustainable
Put your
energy into being
sustainably sustainable!
This is the opportunity to set to work on a local, national and global scale to fight climate change and environmental degradation.
What will it cost? Nothing but your engagement.
What's the benefit?
Bring about personal change at the same time as pushing pragmatic economic and social progress and discover more about and engage with others on:
Environmental, sustainability & nature-based issues
The CO2 emissions of everything
Tracking your carbon footprint
Inspiring and being inspired by others in the group
Creating visible evidence of improvements to our community
Re-using, re-purposing, recycling
Better shopping and eating, energy and water efficiency, caring for nature and the built environment
Tonnes of C02e per person per year
Source: CREDS, Oxford, UK. Includes direct and indirect emissions, such as those from global supply chains
All issues are interlinked – climate change, single-use plastics, biodiversity loss, deforestation, soil degradation, overfishing, refugees, poverty, racism, sexism, discrimination 🔥🔥🔥 – knowing how they interact can make you more effective at tackling them. It's a learning experience and a paradigm shift – a holistic approach.
People working together are more productive as a group.
Being sustainable is difficult, otherwise everyone would be doing it, so we need to make sure our whole group's mentality is suitably tuned in – we aim to be sustainably sustainable.
One of the key activities of EcoCounts is to work with the group in keeping people motivated and committed, so we are working with the ground-breaking psychology coaching team Chimp Management to put teamwork and the group at the forefront of our approach.
We track and where possible measure everyone's efforts to show how our activities enrich our community and benefit society as a whole. While it's important to know what goals we are aiming for, it's even better when we know how we are doing.
Becoming more sustainable, e.g. reducing our carbon footprint, is a lot like losing weight – we can lose weight by joining Weight Watchers and counting our calories – numbers which are stated on packaging of most things we buy. But with CO2 emissions, we can't just look at a label – we have to do the work to find out what emissions something creates. Carbon / CO2 emissions labelling should become law, which is something we are advocating for.
Group members create plans together with EcoCounts, and work out how best to implement them – not just sustainable goals, but practical, affordable, reasonable goals.
People in our community who care about such issues come from all backgrounds – youth groups, students and schools, colleges and universities, middle class residents, churches, mosques, Hindu or Jewish groups, estate community groups, and local businesses – diversity is a catalyst of creativity.
We adopt and develop the most user-friendly technology and platforms so that the whole group can be involved with making plans, creating goals and recording what we are doing.
We have long term goals which keep us on the straight and narrow: we plan to define the group's activities as a model strategy and set up more groups to replicate it; participate in or even convene citizens' assemblies; spread recognition of what we achieve through the press; take on bigger challenges such as a crowd-funding campaign to develop a carbon footprint mobile phone app; involve academic researchers interested in policies such as the circular economy or equitability issues; look to the future for how society – business and citizens – can work together.
Join via our Online Forum
https://forum.ecocounts.community
Or Get in Touch