To become a climate guru, you could read through the 5,000 page report from the UN IPCC, or you can take part in a Climate Fresk workshop, a collaborative, interactive game-based event which teaches you about the science of climate change based on that IPCC 6th assessment review.
♻️ ⚡ 🌳 🌡️ 🌍 🍴 🏙️
Next Scheduled Workshop
🕖 When: Saturday July 1st at 11:00am
🌍 Where: Space4, 2nd Floor, 113-115 Fonthill Road, N4 3HH
🚇 Transport: Finsbury Park rail, tube & bus station
🎟️ Register: Eventbrite
🤔 It's not quite as hilarious as the Woody Allen movie, but "Everything You Need to Know about Climate Change (but were too afraid to ask)" is a lively collaborative card-based workshop, simplifying the science with a well thought-out strategy to engage and entertain. You must layout out the concepts of climate change in sequence of cause and effect, with help from the descriptions on the cards, the pooled knowledge of the group, and the trained Fresk facilitator (if you really get stuck).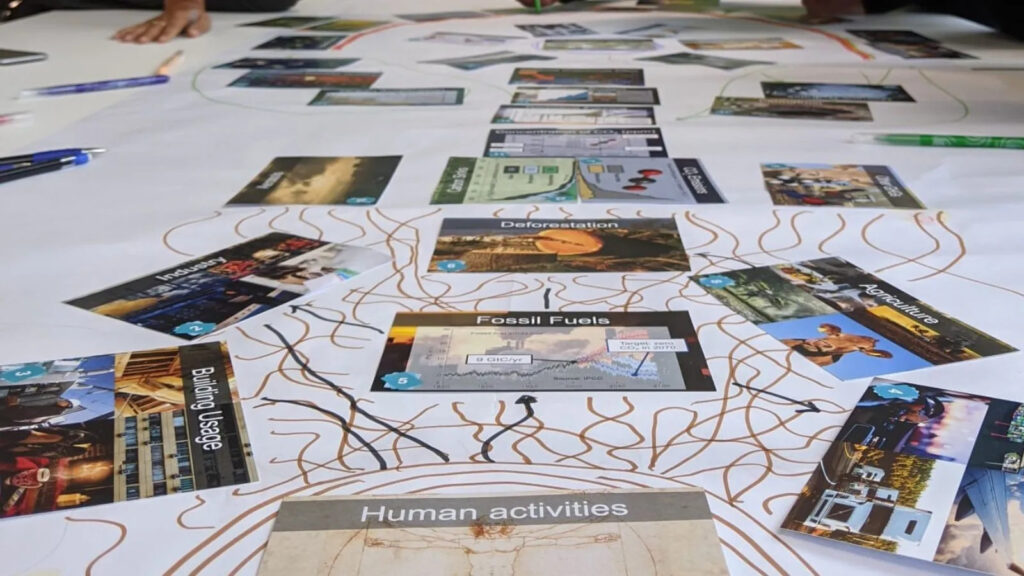 🌍 Over half a million people have already participated in a Climate Fresk workshop, and the cards have been translated into 22 languages from the original French, where the game was invented.
🗓️ We plan to run irregular but reasonably frequent workshops, so register you interest by signing up to the newsletter below where we'll announce upcoming workshops. You need to commit 3 hours on a weekday evening. We'll provide soup and baguette so you don't starve halfway through. Location will vary but it will be in the vicinity of Angel or Finsbury Park or Holloway/Camden Road.
Climate Guru Training – related Resources